Getting warmed up in the font arena...
I just finished a new font called "Kicks" and it was made... just for kicks.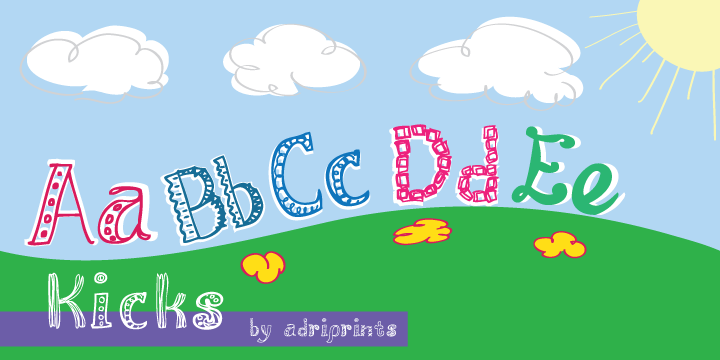 Meant for scrapbook text, classroom decor, and lots of other fun stuff, Kicks is a hand-drawn font that finally helped me get over my "font-block". It's available in regular and italic, single download, or family download. I'm so glad I finally got this one out. Look out for more in the near future...
Yay!